Bush Construction was founded in 1937 by A.A. and D.D. Bush. The purpose of this company is to build quality roads for the people of the South, including construction, reconstruction and maintenance of highways.
Since its beginning 70 years ago, Bush Construction has come a long way from grassing highways with mules and walk behind plows. Bush Construction Company is licensed, bonded and insured to provide our customers with the best possible services available.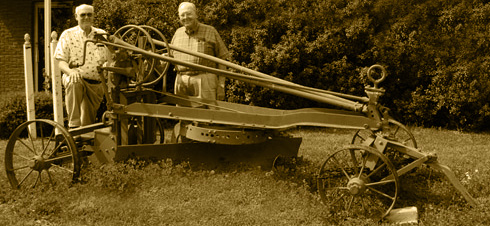 In 1951, Hot-Mix Asphalt was organized to supply hotmix asphalt, a superior paving material to Bush Construction Company and other paving contractors. This business continued through their sons Harry Bush, Sr., James Wray Bush and Marvin L. Bush. Their strong work values were instilled in their sons Harry Bush, Jr., Mike Bush, and Charley Bush as they chose to continue in the business of their forefathers. On September 1, 1996, Bush Construction Company Inc. sold their asphalt assets to Dunn Roadbuilders thus ending 45 years of service to South Mississippi in the asphalt manufacturing business.